A Rewarding Journey in Council Bluffs, Iowa
Rediscover America recently set out to learn why Council Bluffs, Iowa is 'unlike anywhere else'.
While speaking with a destination expert at Council Bluffs Convention & Visitors Bureau, we learned that the people of Council Bluffs are always game for bobbing, and they're more than willing to bike 10 miles for the best tacos around. Follow along to discover more about this midwestern city.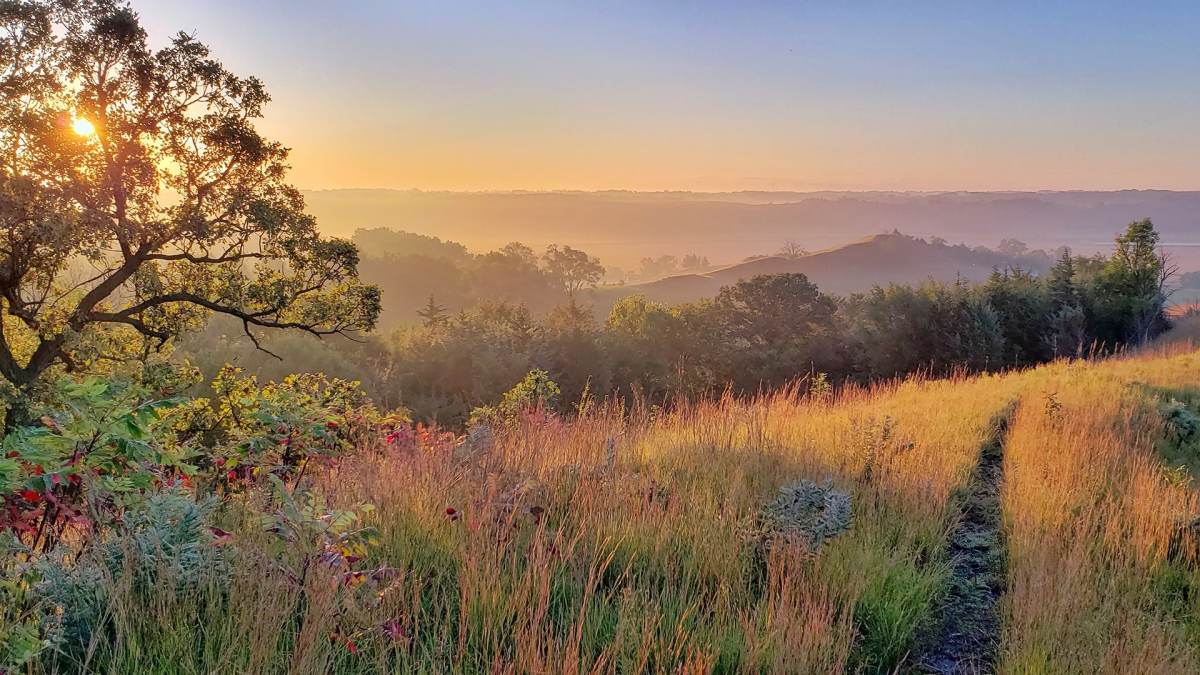 How would you describe your destination in three words?
The Loess Hills is what really makes us unique- the landform isn't found anywhere else in the world besides China! They are these rare wind-formed deposits of soil, so that's where the "Bluff" comes from in "Council Bluffs". They're home to the largest remnant prairies in all of Iowa, so the landscape is just unlike anywhere else. This has created lots of trails and outdoor recreation opportunities like biking, hiking, and birding.
"Contrary to the belief that Iowa is completely flat, we have some really cool topography here in Council Bluffs." Emma Schwaller, Council Bluffs Convention & Visitors Bureau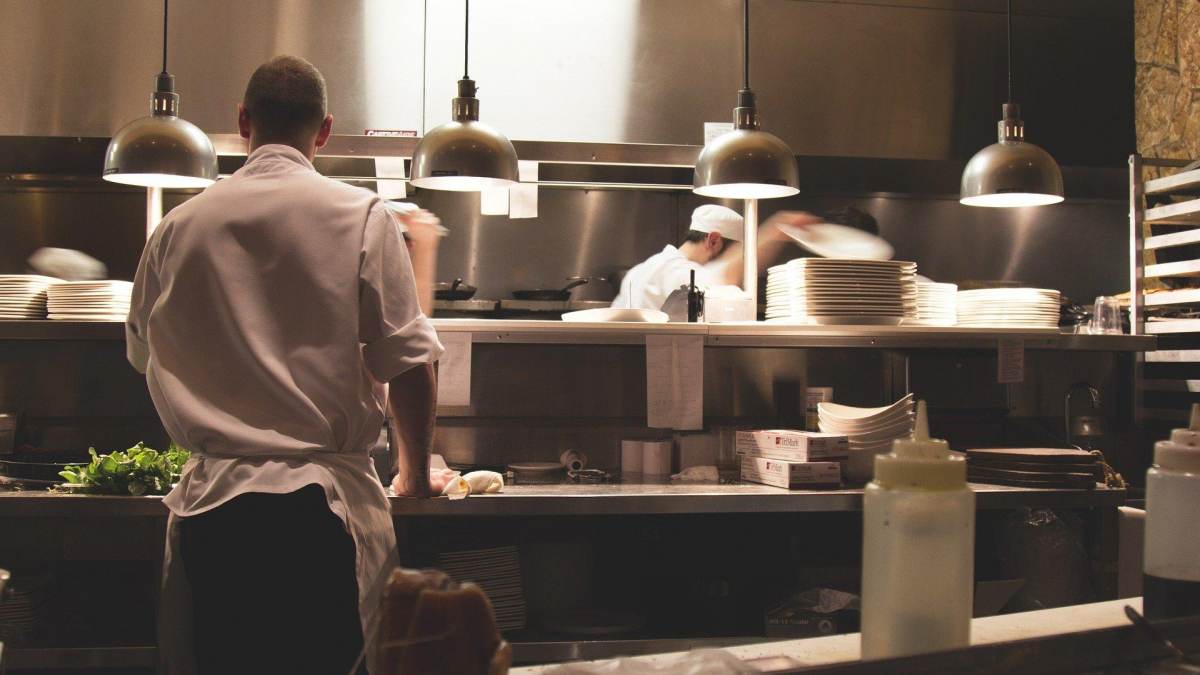 What is the best hidden gem you have rediscovered in your destination?
712 Eat + Drink, named after our area code, is an amazing hidden gem. They have this beautiful 44 ft mural inside with iconic Council Bluffs imagery. They change their menu every four months based on seasonal produce, and their executive chef is amazing. He grew up right across the river in Omaha. It's so unique and delicious- it's essentially upscale comfort food.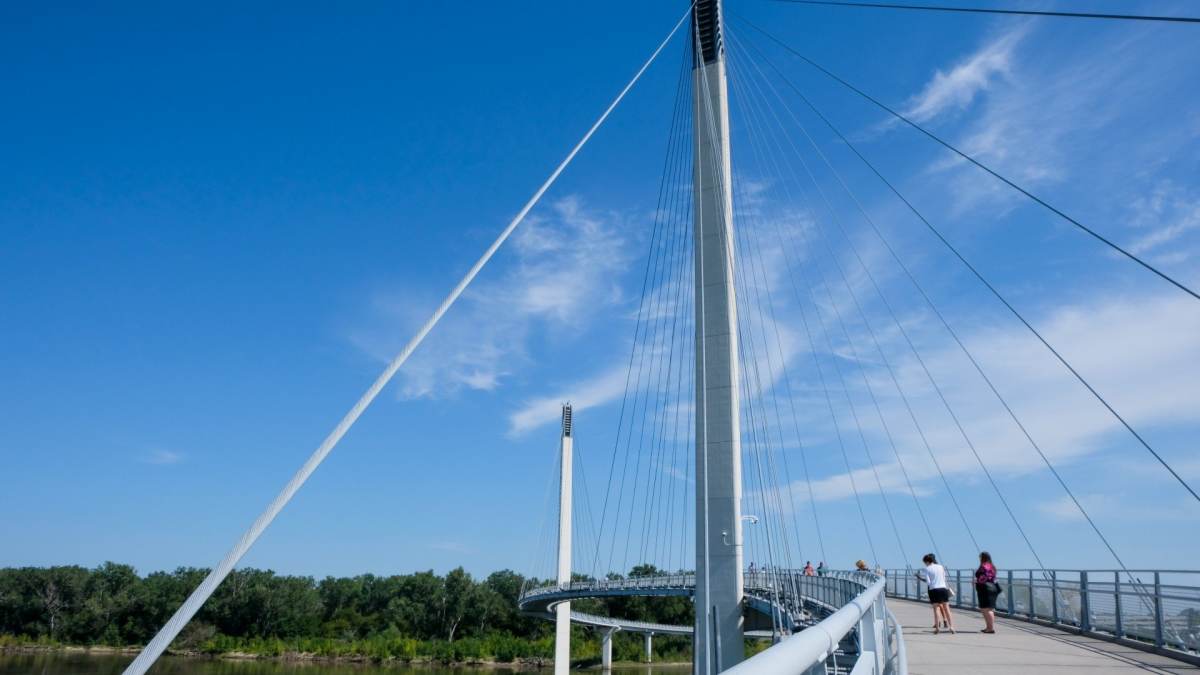 Where do you go for visual inspiration and creativity?
We have a lot of awesome public art around Council Bluffs to check out. The Bob Kerrey Pedestrian Bridge is a really unique area, too. It connects Council Bluffs to Omaha across the Missouri River, and you can walk, bike, or run it. There's a fun tradition here called "bobbing" where you can sit on the Iowa/Nebraska border on the bridge and be in two states at once- it's a great photo op!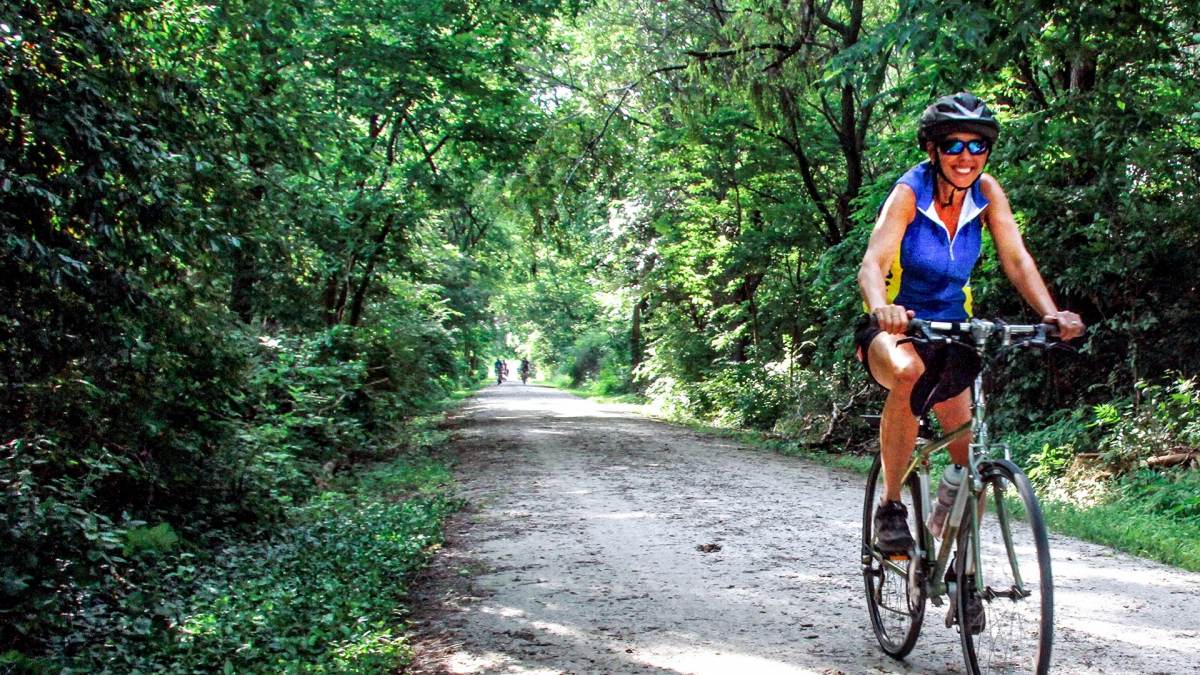 Name the place or activity that's right in your backyard but also on your bucket list?
We have this trail called the Wabash Trace, a converted railroad line. Every Thursday, you can hop on your bike, start at the Council Bluffs trailhead, and make your way on the Thursday Taco Ride, along with many others. A lot of them will stop halfway at a place that's been coined "Margaritaville". They have a drink there, and then continue on to Tobey Jacks Steakhouse in Minneola, 10 miles away from Council Bluffs. They have really awesome cheap tacos every Thursday night!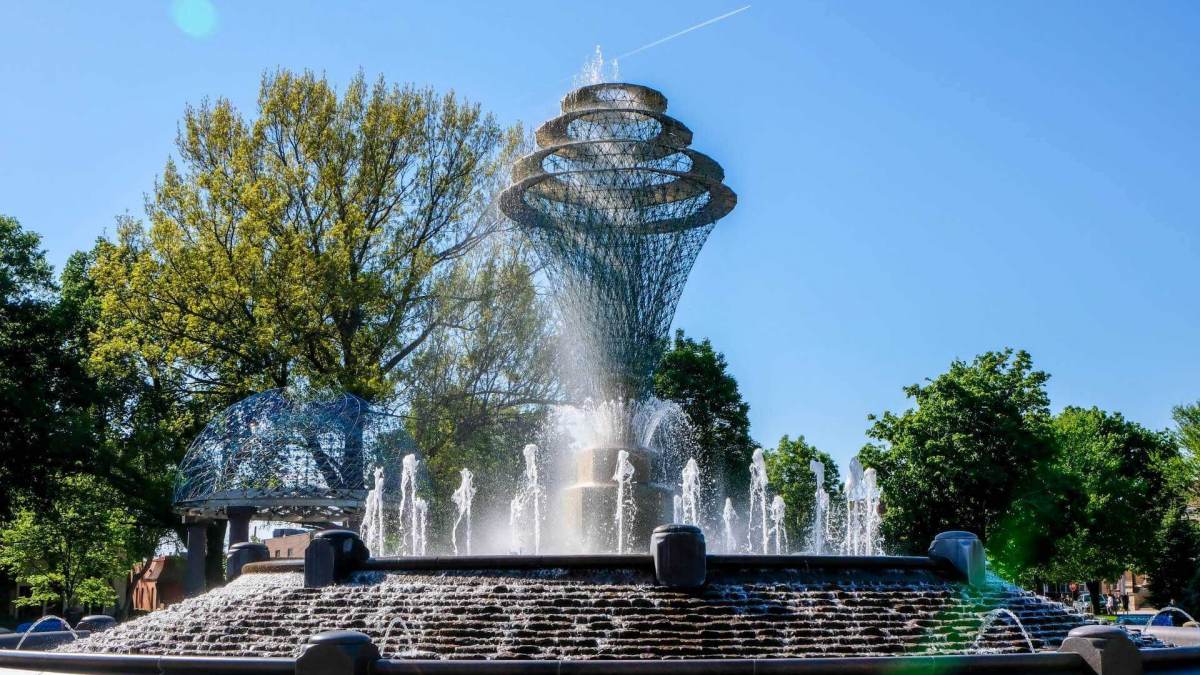 What is your favorite spot for a picnic lunch?
Bayliss Park is our iconic park that's been here since the beginning. It has a beautiful, large water fountain and a gazebo-like structure. It's gorgeous. The park is located in the historic, charming downtown of Council Bluffs.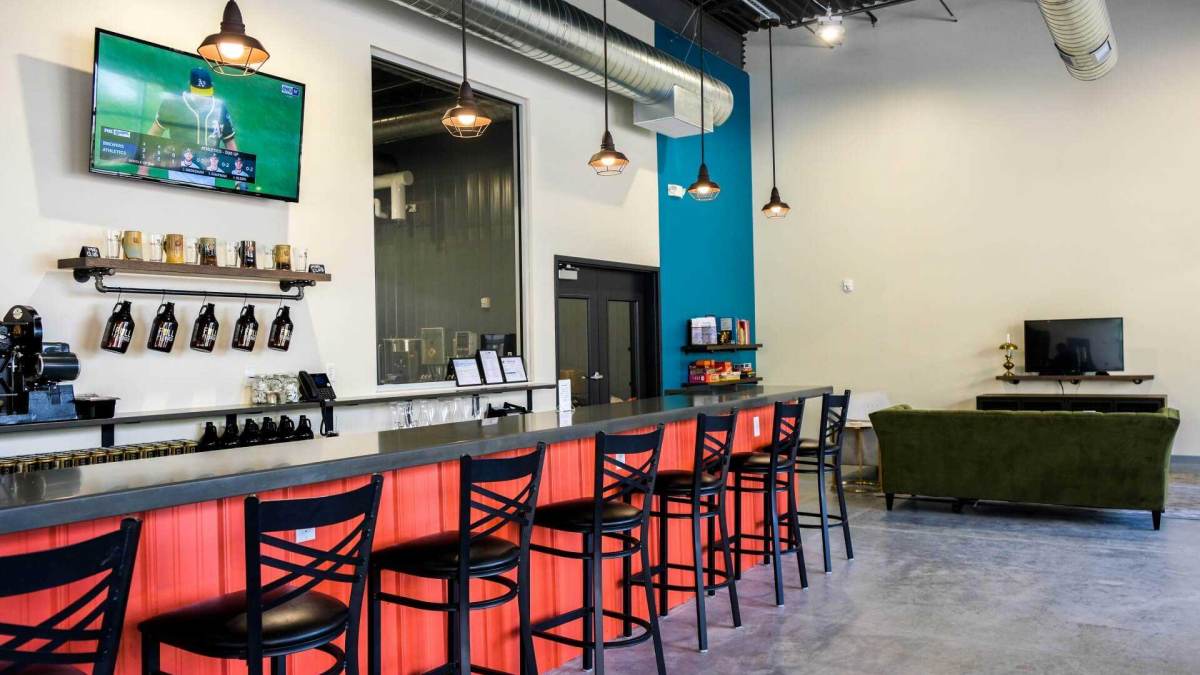 What local maker do you love supporting?
Full Fledged Brewing Company is our first and only craft brewer in Council Bluffs. They are located right by the mid-America Center. They make amazing craft beer, and the majority of our local bars sell their beer. It's a great local collaboration. They have their own nice, spacious taproom and there are food trucks outside, so you can grab some food and bring it in. The people at Full Fledged are awesome community members.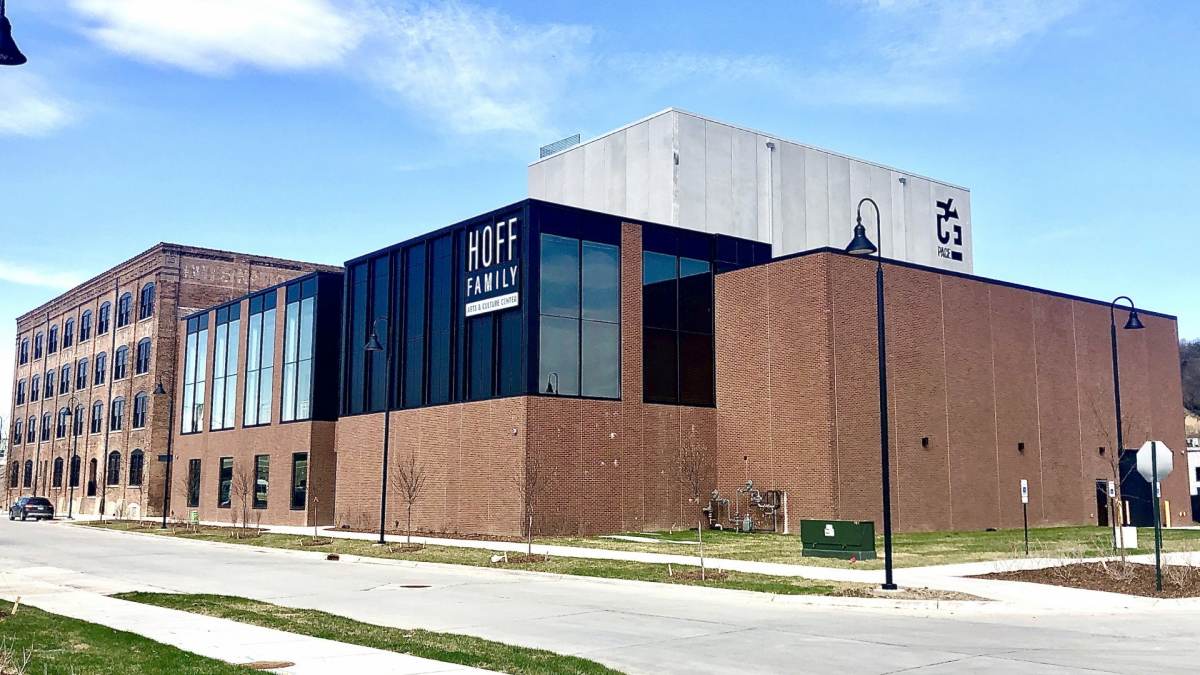 Where would you take a local "know it all" to show them a new side of your destination?
Hoff Family Arts and Culture Center
It's a brand new art hub facility with in-resident artists, art classes, a gallery, and a community co-op kitchen. It's the home of the American Midwest Ballet studio, along with the Chanticleer Theater and Kanesville Symphony Orchestra. Basically, it's the one-stop shop for anything local arts and culture.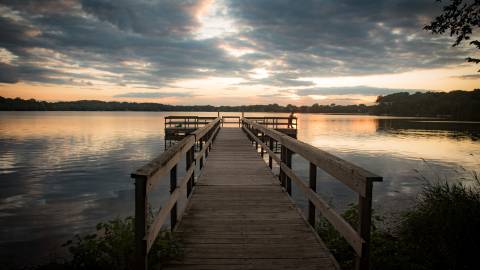 What Is A Destination Organization?
A destination organization is responsible for promoting a community as an attractive travel destination and enhancing its public image as a dynamic place to live and work.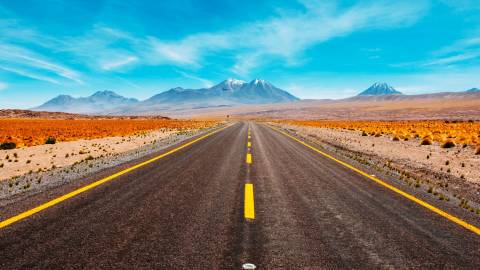 We are looking for destination marketers who want to share the hidden gems and off-the-beaten path things to do in their hometowns.