Boundless Fun for Everyone in Enid, Oklahoma
Enid, Oklahoma is the place to be for wholesome, interactive adventures!
Enid, Oklahoma is an excellent destination for families seeking educational and outdoor experiences that the kids will love. You can even kick back at one of the family-friendly breweries at the end of the day! Communications Coordinator of Visit Enid, Rob Houston, showed us the best spots to check out when in town.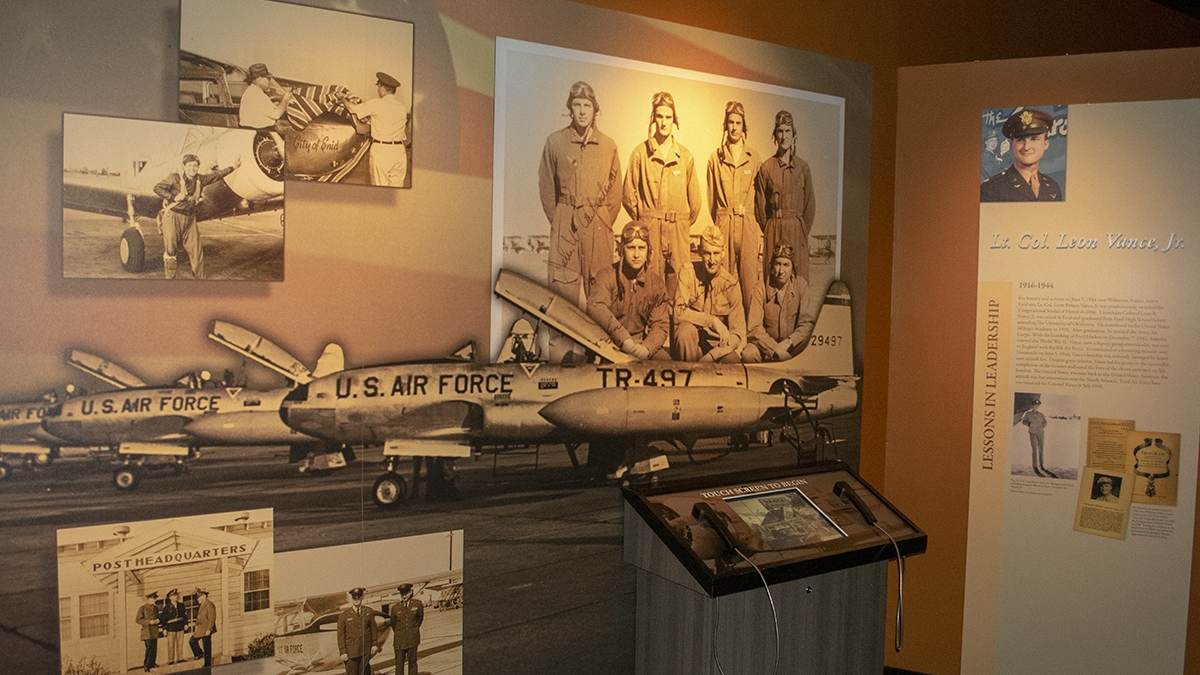 Literally, they would grab a stake out of the ground to claim the land from the U.S. Government at the time. We always say this was the most competitive competition in U.S. history. The museum itself is a Smithsonian-quality facility and has amazing artifacts and interactive exhibits that talk about our history.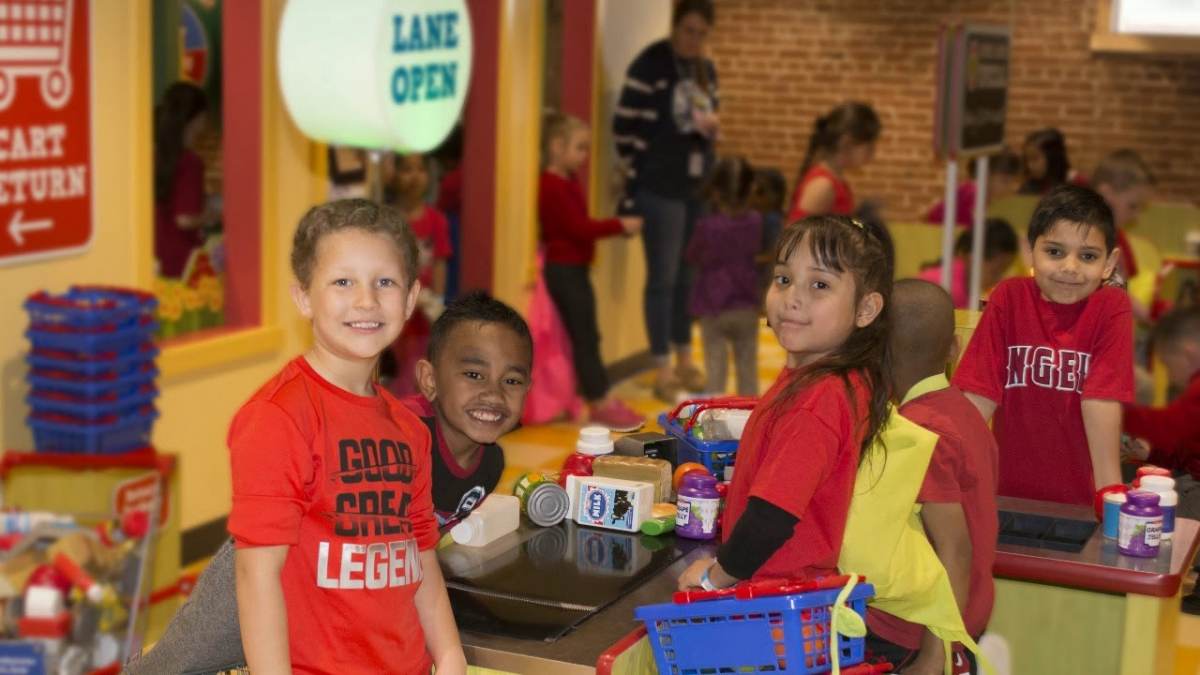 What is your family's favorite place to explore on a day trip in your destination?
Leonardo's inside and outside is a great place for children to play and learn with more than 100 hands-on activities where arts and science meet. Inside is a two-story Power Tower, a climbing structure and learning center featuring energy-related interactives featuring oil, natural gas, wind and solar power.
The Critter Clubhouse is your opportunity to get up close with lizards, snakes, chinchillas, ferrets and more. Plus there's a giant Lite Brite that's fun for all ages, and the chance to lay on a bed of nails.
Outside is Adventure Quest, the world's largest community-built outdoor playground; a three-story wooden castle featuring bridges, slides, swings, mazes, a water table and tot lot designed to spark the imagination of the young and the young at heart.
"Our Downtown Arts & Entertainment District was one of the first seven certified cultural districts by the Oklahoma Arts Council." Rob Houston, Visit Enid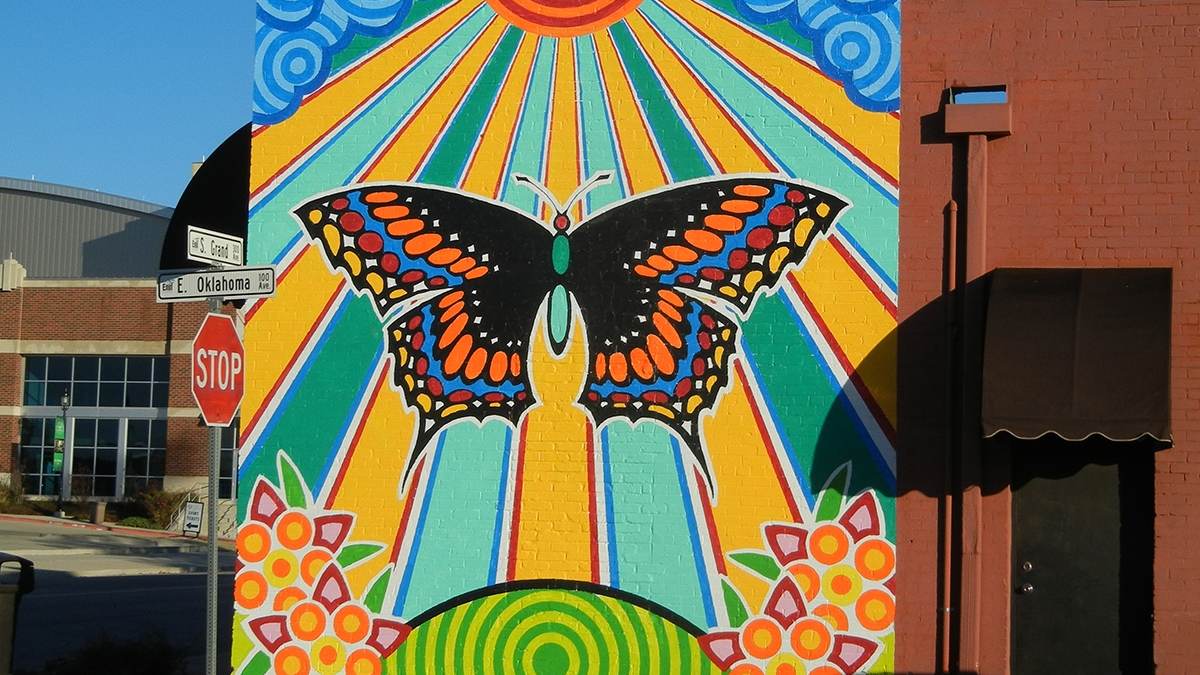 What are some of the best kept secrets and hidden gems of the area?
Our arts and culture scene has grown so much over the last three to five years. Most people don't relate Enid to the arts. Since 2018, we've had 27 public murals, sculptures, and other art pieces pop up around town. Our Downtown Arts & Entertainment District was one of the first seven certified cultural districts by the Oklahoma Arts Council.
We have the Gaslight Theatre that has amazing performing art and also puts on their annual Shakespeare in the Park event. We also have the Enid Symphony that is older than Oklahoma itself.

Two of my favorite local pieces are the Butterfly Project, which was in my opinion where the public art in Enid all started. I also like David's Doodles. David was a local lawyer who used to doodle on his yellow legal paper notes. After he passed away in 2018, his son commissioned a local artist to bring his doodles to life in this public mural. It's a great local story.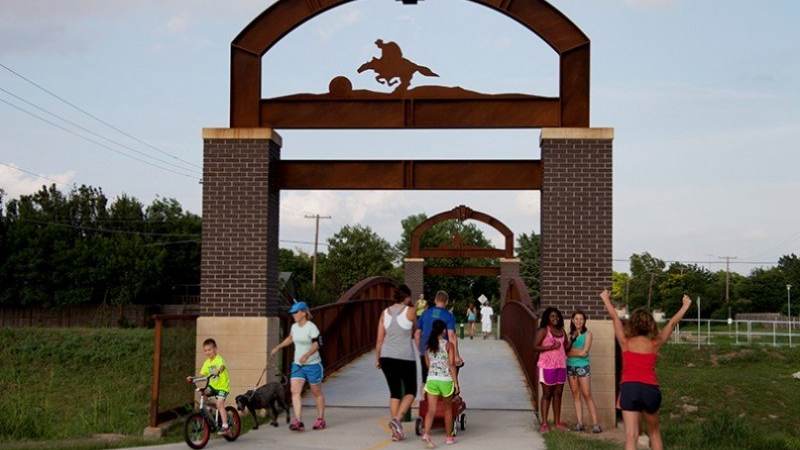 What is the best spot for walking with your dog?
The Enid Recreational Trail provides safe and convenient facilities for walkers, joggers, bicyclists, in-line skaters and wheelchair users. The trail connects residential areas to significant outdoor recreational areas including area lakes and parks.
One park connected to the trail is Meadowlake Park, one of Enid's largest parks offering a large dog park, new playground equipment, paddle boat rides during the summer, fishing, baseball and softball, tennis, an 18-hole golf course, mini golf course and coming early 2021 an 18-hole disc golf course.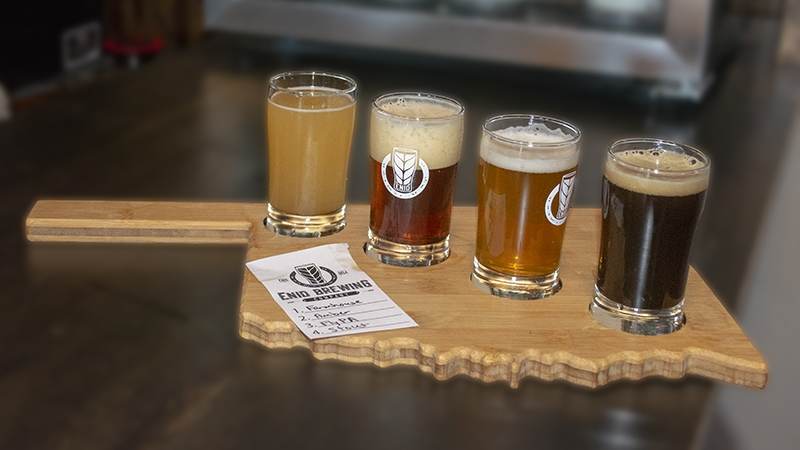 Who is a local maker or brand that you love supporting?
Enid Brewing Company & Settlers Brewing Company
Enid has two breweries. Enid Brewing Company opened in March 2019, and the owners believe it is the only brewery that is an active seed-to-grain elevator-to-malt-to-brewery business in the United States, making their locally-made brews truly "Grain to Glass."
Enid Brewing Company is expanding its food service, offering great brew pub food and offering brunch on the weekends. Settlers Brewing Company is a family-run brewery that opened in February 2020. It sits directly on the historic Chisholm Trail and supports local non-profit organizations. Both breweries are also family-friendly.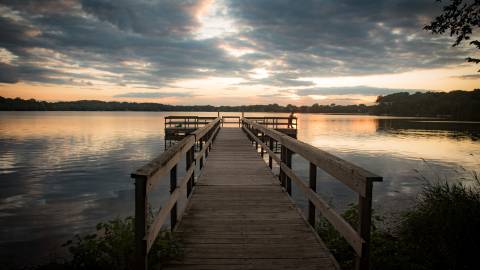 What Is A Destination Organization?
A destination organization is responsible for promoting a community as an attractive travel destination and enhancing its public image as a dynamic place to live and work.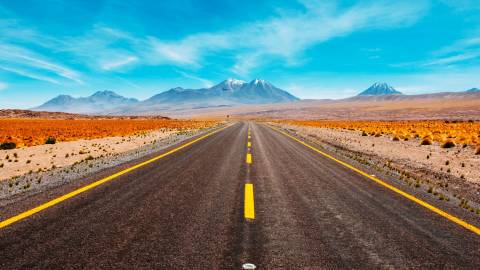 We are looking for destination marketers who want to share the hidden gems and off-the-beaten path things to do in their hometowns.