Endless Family-Friendly Activities Await in Park City, Utah
Grab the family and explore the lush outdoors of Park City, Utah.
Home of the world-renowned Sundance Film Festival, Park City, Utah offers endless outdoor recreation opportunities and a bustling local community with arts, culture, and plenty of dining options too. Rediscover America sat down with Dan Howard, a true destination expert with Visit Park City, to outline a quality experience for the young and the young at heart.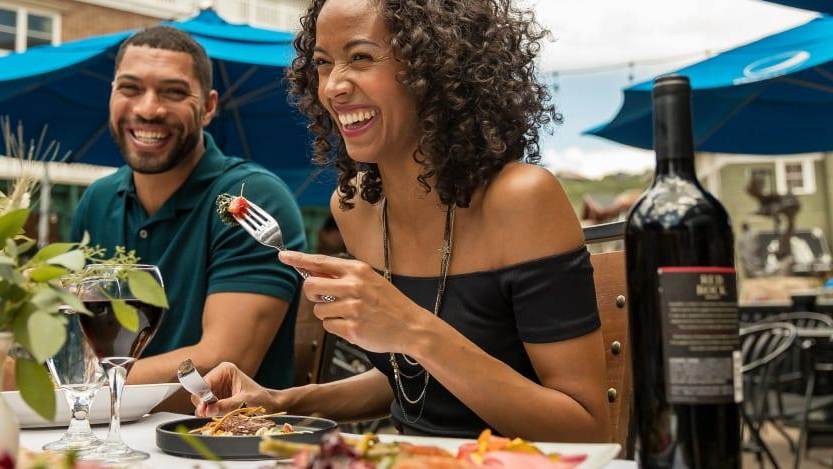 What is your favorite way to enjoy warm weather in Park City?
Park City is ideal during the warmer summer months because the elevation keeps it to a cool average temperature of 75 degrees. We also have a desert climate too, so we don't get a lot of bugs like other mountainous areas around the country. You come up here and get to enjoy the cool breeze.

One of my favorite things to do during the spring, summer, and fall is to enjoy one of our many outdoor dining decks that popup when the sun is out. Riverhorse on Main is incredible because you get views of our Main Street Historic District which has 47 buildings on the National Register of Historic Places. Wahso is another fantastic Asian-fusion restaurant that has a popup deck. Sundecks are just an amazing way to spend the summer.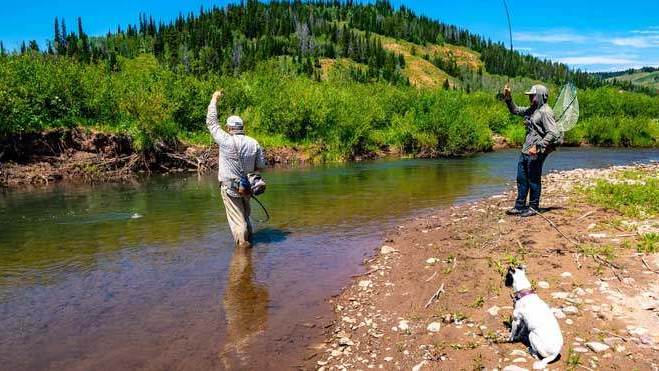 Where do you go to find peace and relaxation?
My personal favorite outdoor activity is the fly fishing we have. Within a short drive of Park City, you have the Provo River and Weber River that boast some of the fishiest waters in the state, you also have the Green River nearby that gives the area its third Blue Ribbon Fly Fishing source. There is something meditative and tranquil about the quietness of nature.
Where do you take visitors to show them the authentic side of Park City?
Distilleries, Breweries & Utah Olympic Park
I take people on an informal spirit and distillery tour around town. Park City was once a silver mining town that has played such an important role in shaping who we are as a community. Saloons and live music were how the miners of the past would spend their days after long hours of mining for silver.
There is no shortage of distilleries in the Park City area, which is kind of something unexpected when you come to Utah. We also have Wasatch Brewpub which was the first microbrewery in Utah and countless other beer and wine options around town.
Another integral part of our history is the Utah Olympic Park. Park City remains the last US city to host the Olympic games and that event helped shape a lot of what you see today around town. In addition to some amazing tours, the Olympic Park also has some incredible recreational activities so you can make a day out of your visit there. They have bobsledding, dropzones, ziplines, and extreme obstacle courses. You can experience the excitement of the games all over again.
"What makes Park City unique is that we have an extremely close proximity to a major city and airport in Salt Lake City. It's not hours to land and get to the mountains. It's 45 minutes." Dan Howard, Visit Park City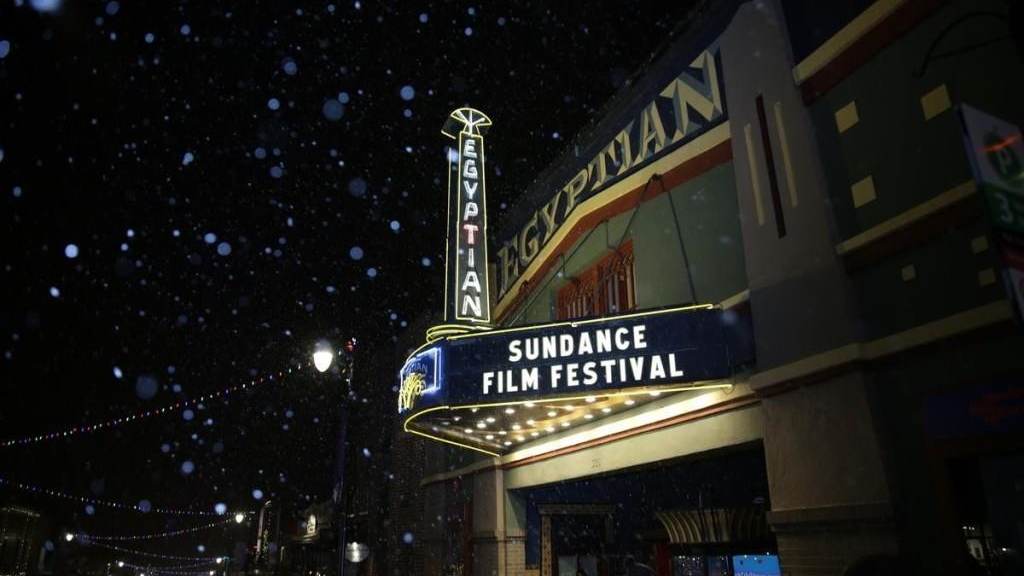 Who are the coolest characters to meet in your destination?
Andy Beerman & Vanessa De Palma Wright
There are two people who come to mind. Andy Beerman, the Park City Mayor, is a former innkeeper so he understands hospitality. Much like the rest of the community, he is also very passionate about progressive social issues.

I think a lot of this has to do with the Sundance Film Festival that we host every year. You get these amazing independent films and movie stars talking about issues like global warming, human trafficking, and plenty more social equity issues.
The other person I want to mention is a local merchant, Vanessa De Palma Wright. Originally from Uruguay, Vanessa owns Farasha Boutique and is one of the coolest fashionistas in town. She really is a Parkite. People come to Park City come from all over the world and most have very sophisticated backgrounds and tastes. So to have someone like Vanessa who is bringing them things that they have never seen before is a truly unique experience. She brings international fashion from places like Kazakhstan, South Africa, and South America.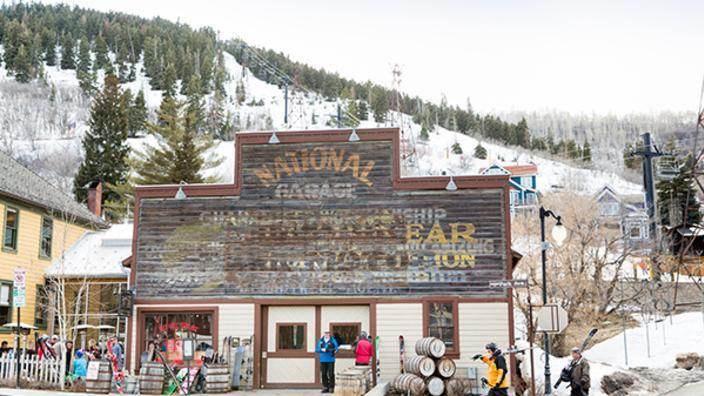 Who makes the best drink in town?
They have two locations in and around Park City. Their distillery is located about 25 minutes outside Park City in the Wasatch-Uinta mountains. There they have a tasting room, a great patio, and tours of their property. Their second location is right in the heart of our Historic Main Street district. This is more of a saloon style, but allows locals to enjoy their wide range of whiskeys. My favorite is the High West Double Rye. There is no better summer drink than sipping down a Lemonade Rye.
What new activities or attractions have opened recently?
A Sports Park, A Bike Share & A New Resort!
Woodward Park City is a new 12-month action sports park up near where you begin to enter Park City from I-40 and Salt Lake City. It's an incredible property. But my favorite part is they have wonderful instruction, so it's a place for every level of action sports fan.

In June, we launched the Summit Bike Share, which is an electronic bike-sharing program that you will see all around Park City. Because we are a mountainous town, there are tons of hills and slopes that will require a little extra juice. These bikes are perfect for that.
Another activity that isn't new, but I think goes underutilized is the Park City Mountain Resort alpine slide and mountain coaster. They are great for the kids and it's a way to see the mountains without the snow on them.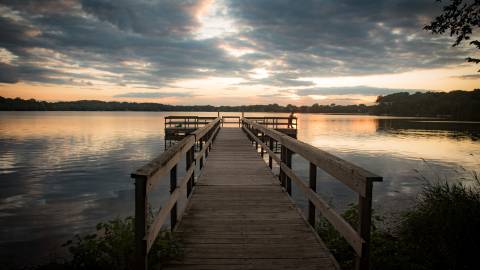 What Is A Destination Organization?
A destination organization is responsible for promoting a community as an attractive travel destination and enhancing its public image as a dynamic place to live and work.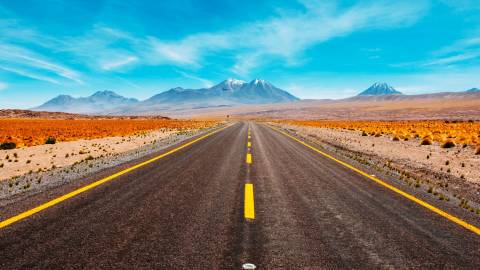 We are looking for destination marketers who want to share the hidden gems and off-the-beaten path things to do in their hometowns.