Natural Charm in Nacogdoches, Texas
From local shops to beautiful nature walks, Nacogdoches has something to offer every visitor.
Nacogdoches is full of unique shops, community, and natural beauty. Read along as destination expert Ashley Morgan shares all of the best places to visit with friends and family.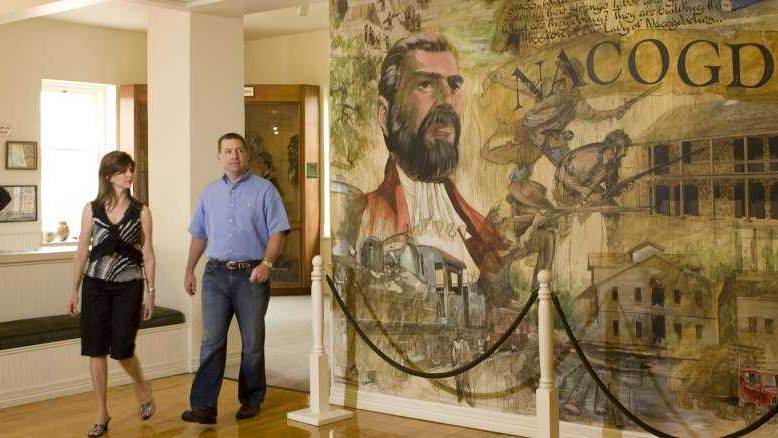 Where do you take visitors to show them an authentic side of Nacogdoches?
The Visitor Center is a great stop because there is tons of great information about Nacogdoches, but it is also a museum with historical exhibits about Texas' first city. For those interested in history, we direct them towards historical buildings and sites like Durst Taylor House, the Old University Building, and the Sterne-Hoya Museum.
Nacogdoches was founded by a Spanish trader named Antonio Gil Y'Barbo. It was a trading hub for everybody passing through the area. I also recommend checking out the historic Fredonia Hotel that just underwent a $17 million renovation.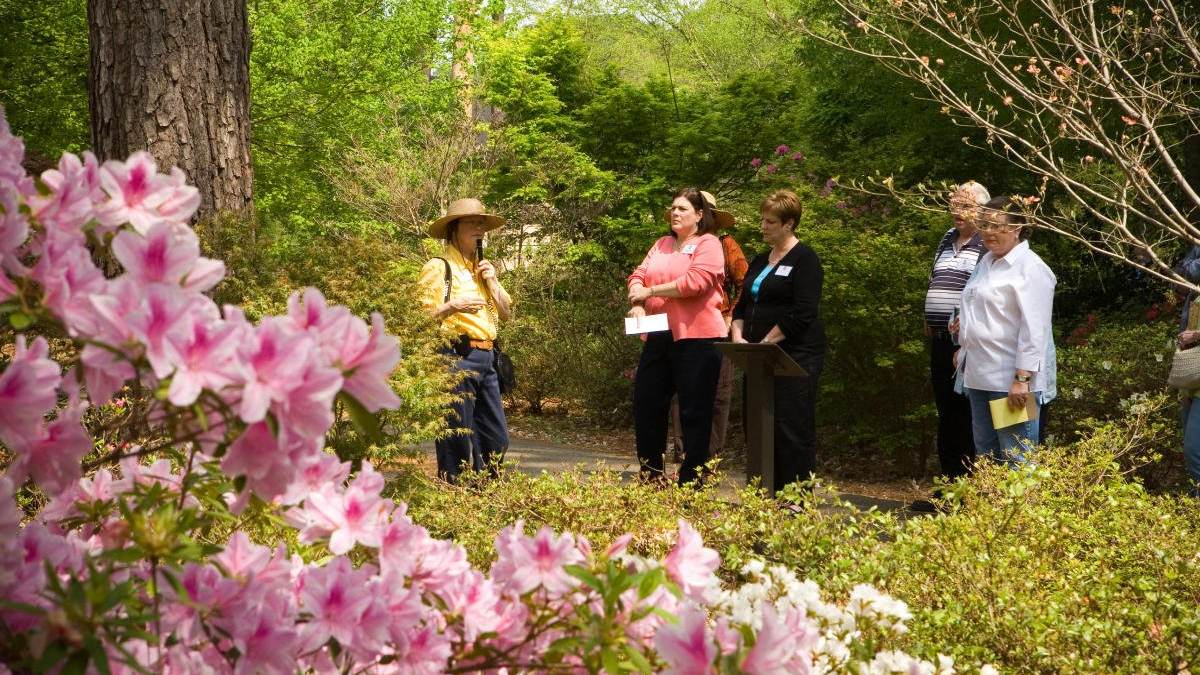 As the Garden Capital of Texas, what are some of the best spots to check out flora?
The Stephen F. Austin University campus has some of the most well-kept gardens in all of Texas. They have the Ruby M. Mize Azalea Garden and the Gayla Mize Garden, which are must-sees. Mid-March to mid-April is the best time of year to see the largest collection of azaleas. We also have Japanese Maple Trees that you can find in the Ruby Mize Garden and the Shade Garden at Stephen F. Austin.
Downtown Nacogdoches brick streets create the perfect backdrop for family photos, and our local artist-painted murals are perfect for instagrammable selfies! Ashley Morgan, Visit Nacogdoches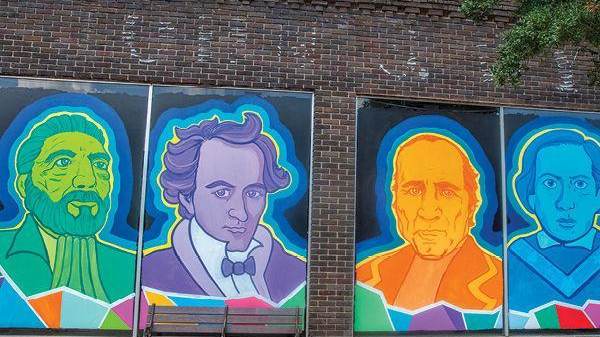 What is your family's favorite place to explore on a day trip?
The charm that Downtown Nacogdoches has to offer is incomparable. Each shop is unique and the shop owners are the definition of hospitable. Nacogdoches takes you back to simpler times while keeping up with the trends that young college students fall in love with just as much as their families.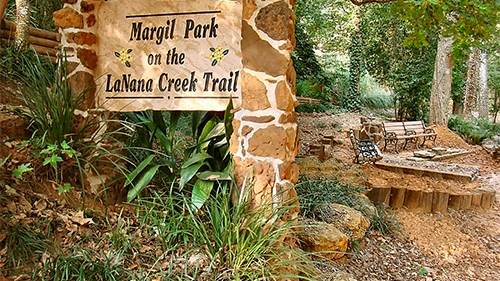 What is the best spot for walking with your dog?
LaNana Creek Trail is one of two main trails in Nacogdoches. The trail takes you through the beautiful Stephen F. Austin State University campus arboretum, where you can stop and enjoy student-made art sculptures in the gardens.
The trail is very well shaded by enormous pine trees, perfect for those hot Texas days. The creek is a calming escape and you'll love searching for fish with your canine best friend while forgetting life's worries.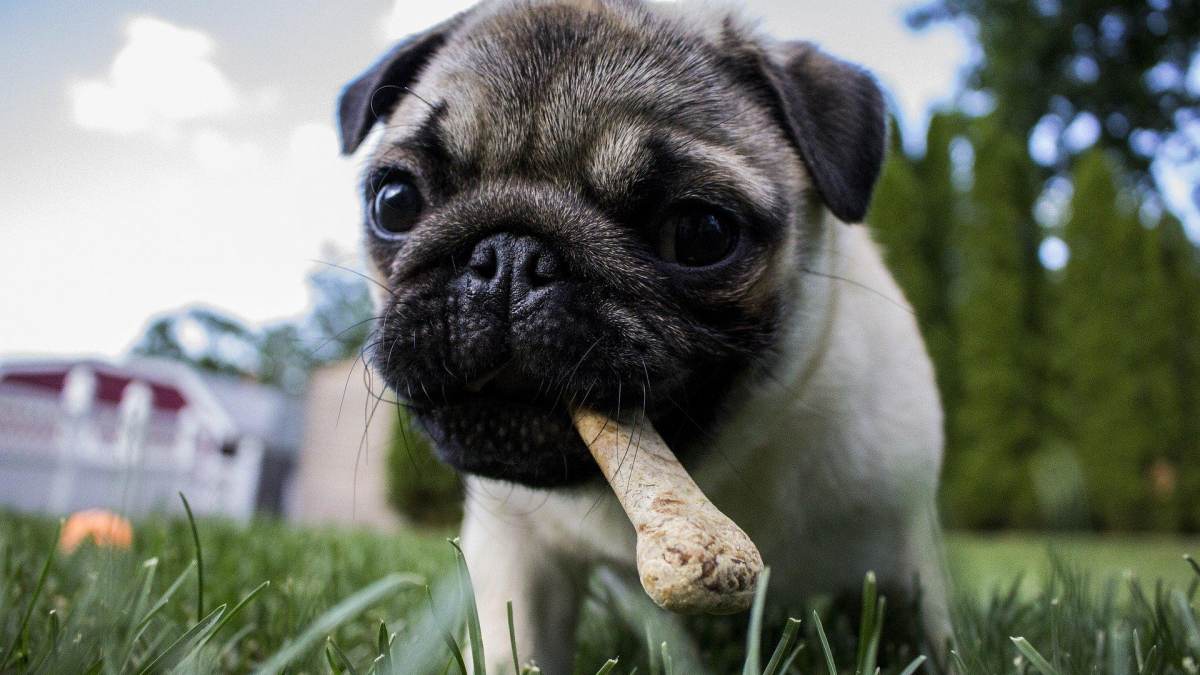 Who is a local maker or brand that you love supporting?
TFP is a local pet food manufacturer. Their company gives so much to Nacogdoches, while making healthy food options for our furry friends. TFP has been a family-owned business since 1930, and is one of the oldest businesses in the Oldest Town in Texas! Their health standards and devotion to our city make them a no-brainer to support.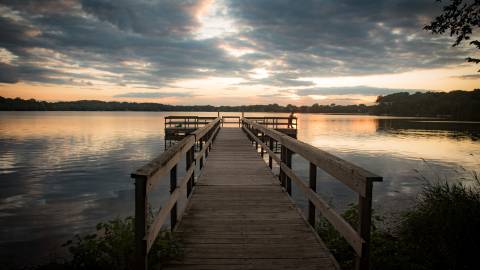 What Is A Destination Organization?
A destination organization is responsible for promoting a community as an attractive travel destination and enhancing its public image as a dynamic place to live and work.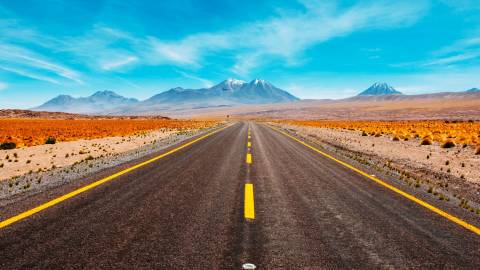 We are looking for destination marketers who want to share the hidden gems and off-the-beaten path things to do in their hometowns.