See Sunsets & Sea Turtles on South Padre Island
A family-friendly island experience is awaiting here in Texas!
As the only tropical island in Texas, South Padre Island is a unique place. After speaking to destination expert Matthew Lee, we're yearning to explore its towering sand dunes, gorgeous sunsets (and sunrises), and perhaps get a glimpse of a sea turtle at the island's rehabilitation center. Read on to uncover more - this destination might just surprise you.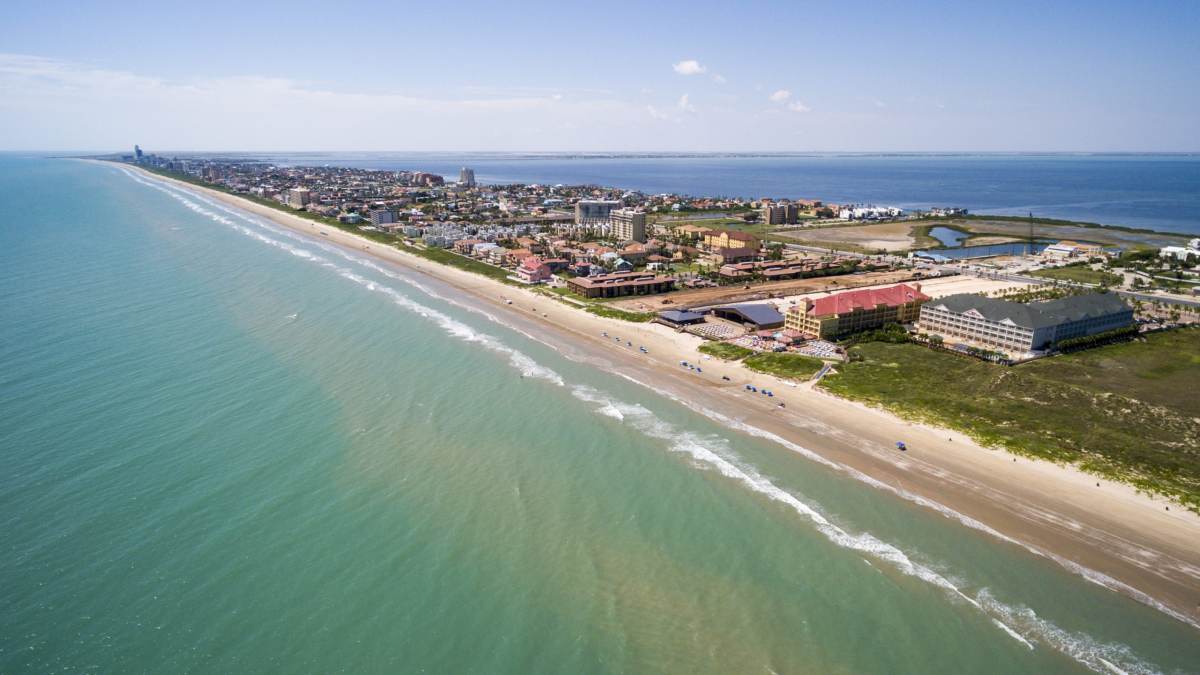 How would you describe your destination in three words?
You wouldn't expect to see so many vibrant colors in the nature of South Padre. The shades of blues and greens in the water are incredible. We also have both the sunrise and the sunset over the water, which is very unique to the area.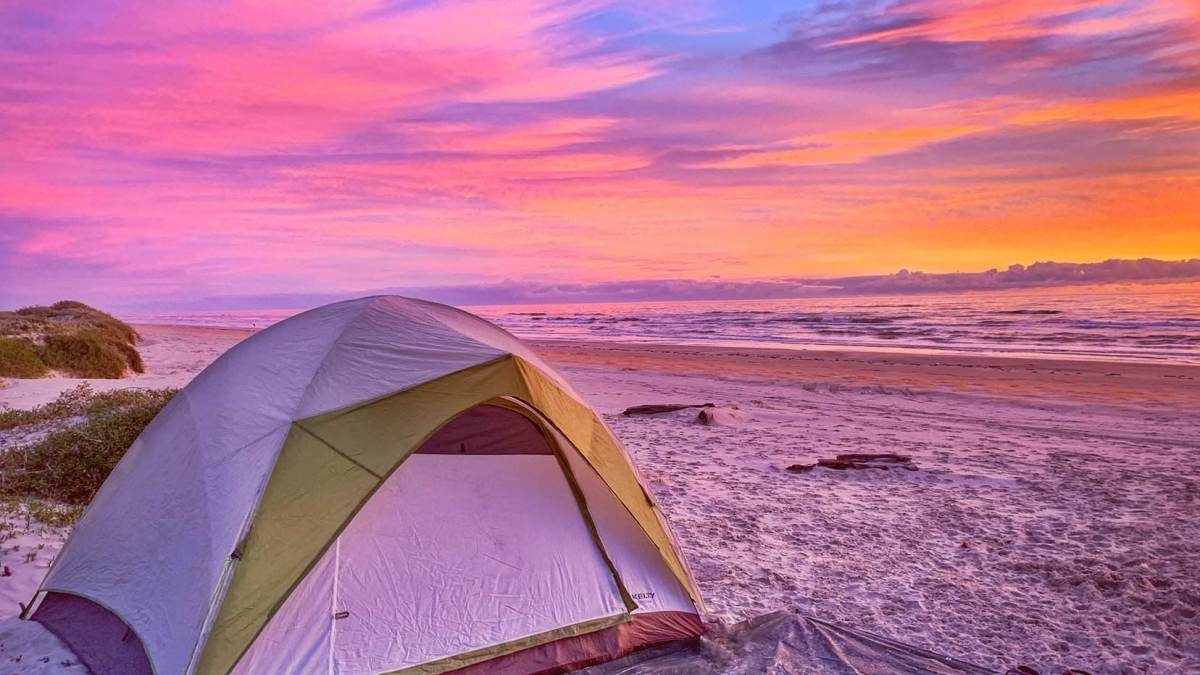 What is the best kept secret you have rediscovered in your destination?
You can enjoy an amazing sunrise and sunset over endless waters in the same day here. Plus, a lot of people don't know about our proximity to so many activities. Most of our activities are within a four mile stretch! It's really easy to plan your whole day out - you can do a lot here or you can just relax and enjoy the beach.

"From the top of the dunes, you might see deer, jackrabbits, coyotes, and other wildlife. The ecosystem is very unique." Matthew Lee, City of South Padre Island Convention & Visitors Bureau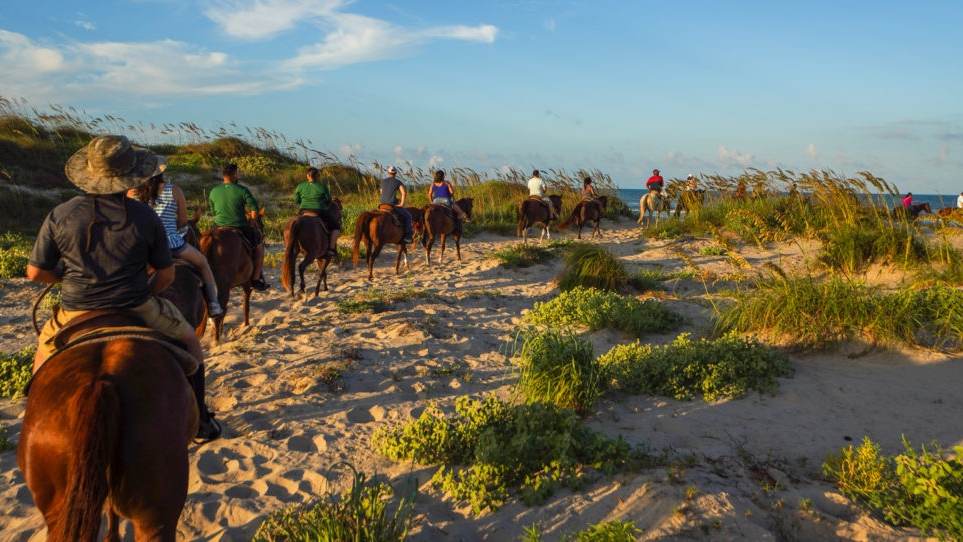 Name the place or activity that's right in your backyard but also on your bucket list?
Horseback riding on the beach at sunset is something I've always wanted to do. A lot of people say that it's the most memorable activity they've done on South Padre Island. You start your ride on the beach side, and then you cross over the dunes to the bay side as the sun is setting.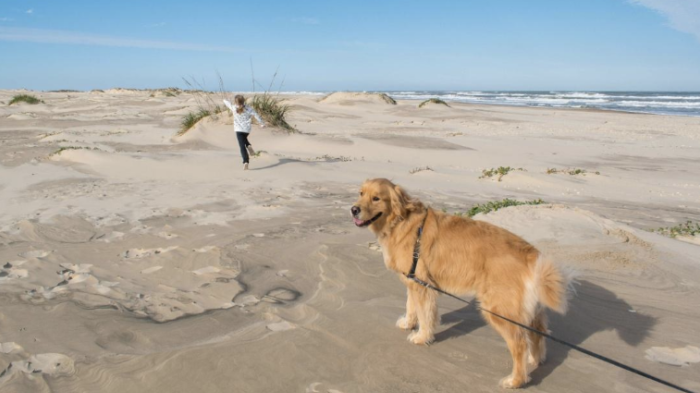 What is your favorite spot for a picnic lunch?
I personally enjoy being in nature, so I go to the dunes. We have over 30 miles of undeveloped beach and rolling sand dunes that you can drive on. It allows you to find a place of your own and get away from the city. Plus, you can typically spot lots of wildlife from the top of the dunes!

There are also so many beach bars where you can order food to-go and then sit down under an umbrella as you watch the waves crash.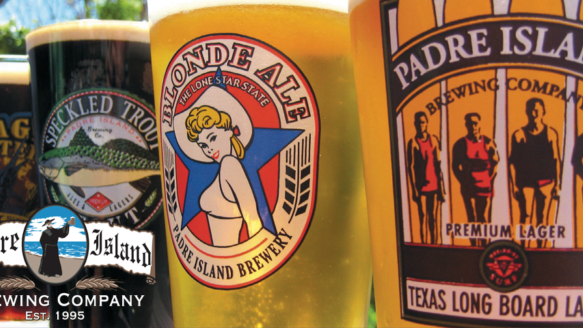 What local maker or brand do you love supporting?
Padre Island Brewing Company has a lot of special beers like the trout stout or Padre blonde ale, and it's all locally made. The place is also a full restaurant with really great pizza, seafood, steaks, and surf 'n turf. It's an island staple for locals to hang out.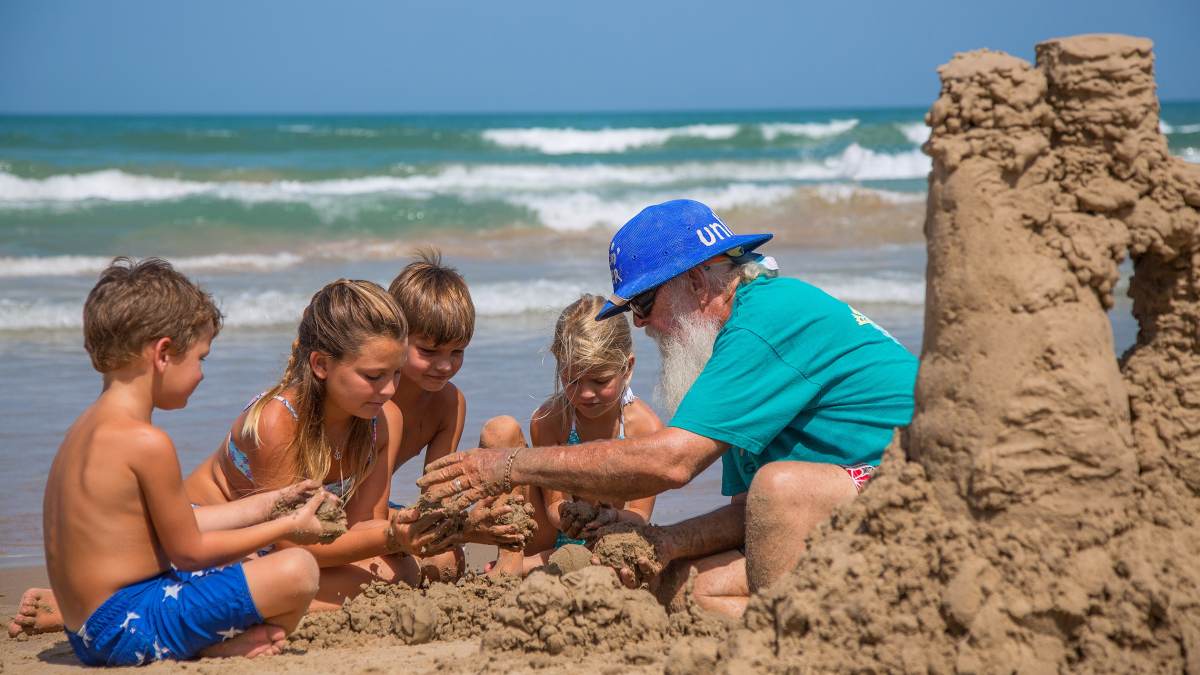 Tell us something about South Padre few people know?
We are the only tropical island in Texas! Plus, there's a misconception that we are simply a spring break destination. In fact, South Padre is a great family destination where you can easily stay socially distanced. Come visit in September or October because the island is less crowded, the weather is perfect, the fishing gets better, and the water clarity is great.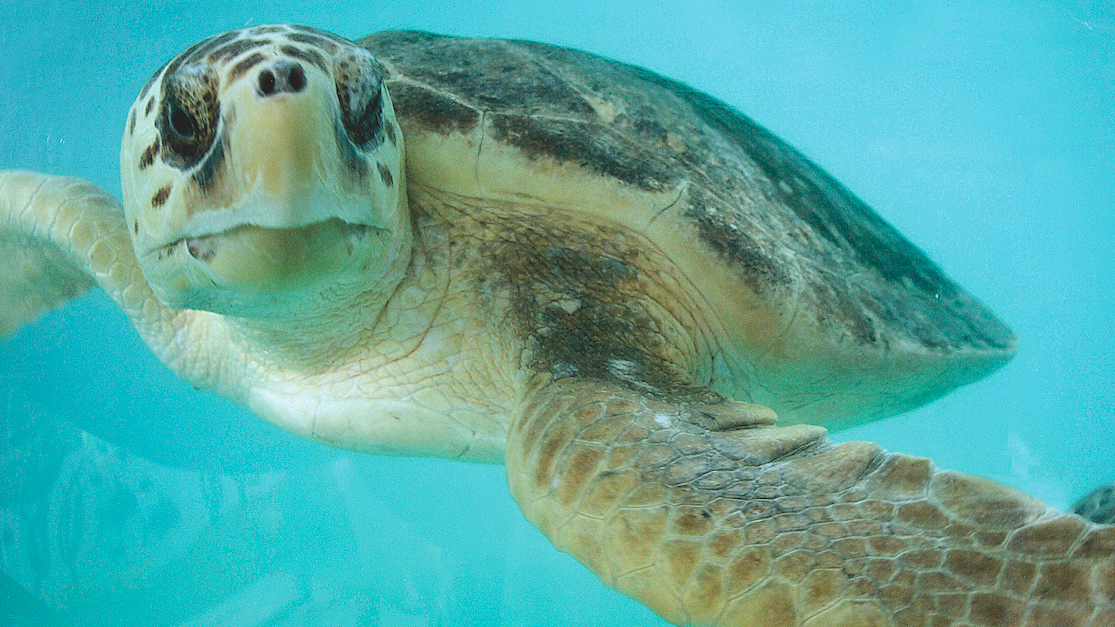 Is there anything else we should give a special mention?
Sea Turtle, Inc. is a staple to check out here. It's a sea turtle hospital and rehabilitation center. You can go and see the turtles that are in the hospital through tours and they also do hourly turtle talks. South Padre Island has several different species of sea turtles nesting on our shores, some of which are endangered.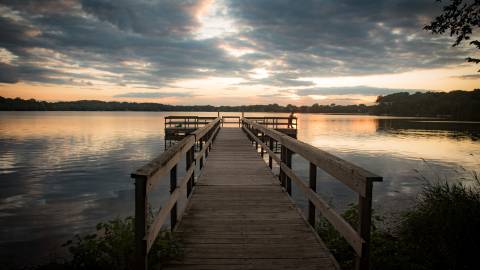 What Is A Destination Organization?
A destination organization is responsible for promoting a community as an attractive travel destination and enhancing its public image as a dynamic place to live and work.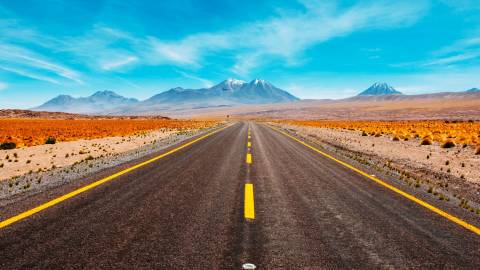 We are looking for destination marketers who want to share the hidden gems and off-the-beaten path things to do in their hometowns.