The Roses of Roseville, Minnesota
Experience Roseville's outdoor art event.
Julie Wearn told Rediscover America all about Roseville's art event, Roseville in Bloom: 20 roses, 20 creators, 20 stories in 2020. Read along to find out why Roseville is the perfect staycation this fall.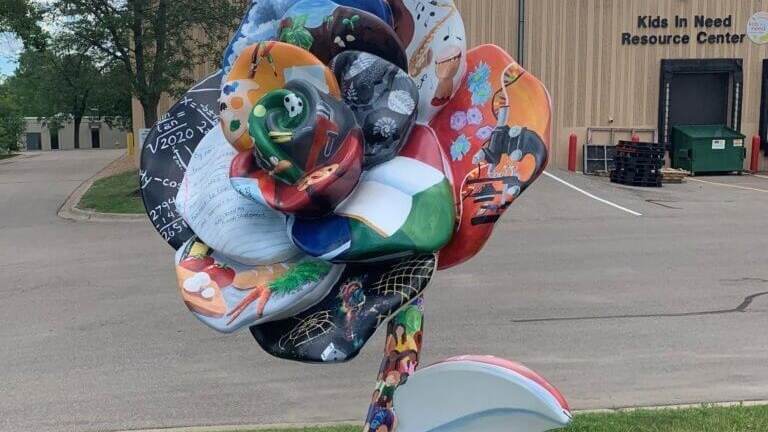 What is a must-see event in Roseville this fall?
Roseville in Bloom is a public art project now on display. It is a celebration of our community and the local artists. "20 Roses in 2020" is brought to life with larger-than-life rose statues throughout Roseville. The event is free and all the statues are outside.
Each statue is nearly seven feet tall and weighs 658 pounds. Each rose was designed by a regional artist and will be on display in a public location through October 31. Two rose locations, the Kids in Need Foundation and the Roseville Library, also have kids' education-related experiences.
"Each painted flower is sponsored by an area business and tells a story unique to the artist." Julie Wearn, Visit Roseville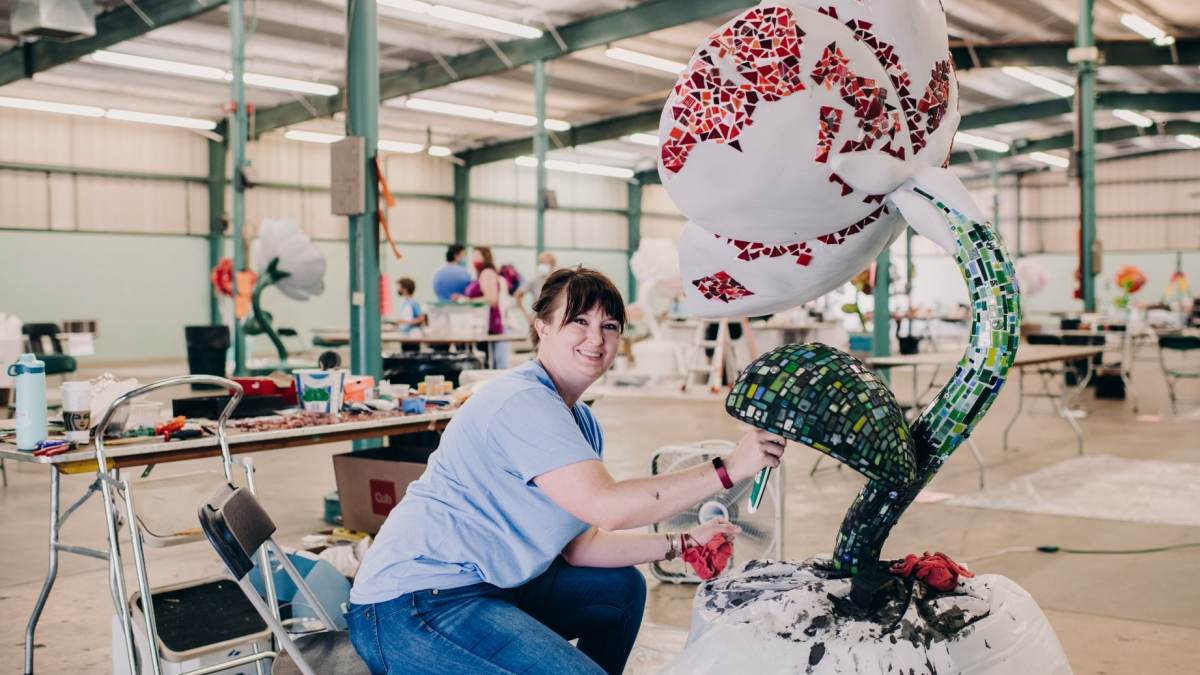 What was the process of starting this event?
The whole process took over a year
We started the project in January of 2019. In October 2019, Visit Roseville launched a call for artists. Eighty submissions from 65 artists were received, representing a wide range of highly unique and inspired design concepts. Individual company sponsors selected their rose design from the group of submissions.
From June 2-11 the artists worked on their rose design in the Merchandise Mart building at the State Fairgrounds. The roses were then transported to TivoliToo, the local company that built the statues, for an application of a clear, protective coating that will safeguard them from the outdoor weather elements.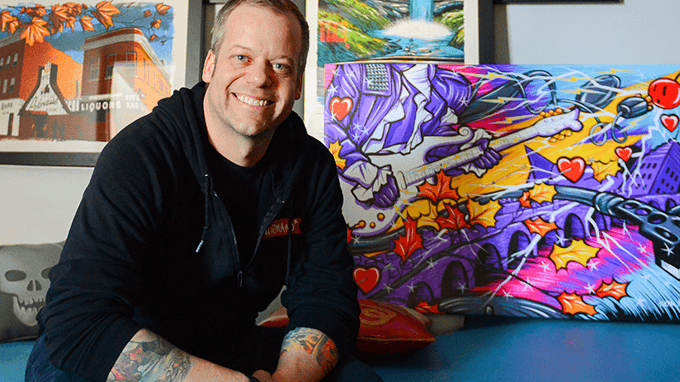 Can you tell us a little about the artists?
Each artist and rose is truly unique
Adam Turman is a nationally-recognized artist. He grew up in the Twin Cities and has become one of Minnesota's most popular artists. Adam created the rose Discover with images of what makes Central Park in Roseville iconic.
Kao Lee Thao tells the journey of how the Hmong people fled Laos and crossed the Mekong River with her rose, Hmong Story Cloth. It is forbidden for a pregnant woman to enter the water of the Mekong but Kao Lee's mom was pregnant with her when she crossed the river and her mother thinks river spirits affected Kao Lee as she is a very uniquely talented woman but marches to the beat of her own artistic drum.

Jill Osiecki is the Director of the Uptown Art Fair. Her rose, Harmony in Nature, has baby animals on it that you actually think you might feel fur when you touch them! Lili Payne painted a rose that looks like it was carved out of real wood and she finished this masterpiece in two days! Daniela Bianchini took 10 days and a guesstimated 1 million hand cut mosaic pieces to create Blossoming Tesserae.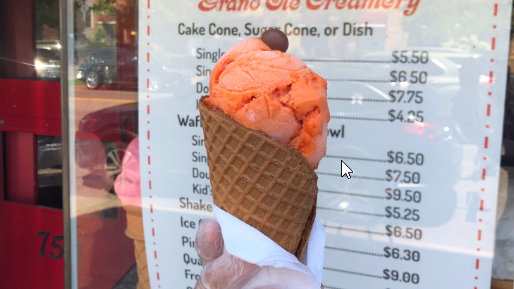 How can visitors explore more in Roseville?
We hope Roseville in Bloom will bring people out of their homes to staycation and encourage regional driving trips. While people are out to tour the roses they can also enjoy the other activities and opportunities for family fun that Roseville has to offer. Stop for a bite to eat in or take out from one of our many restaurants, shop in our stores, and stay overnight in one of our hotels.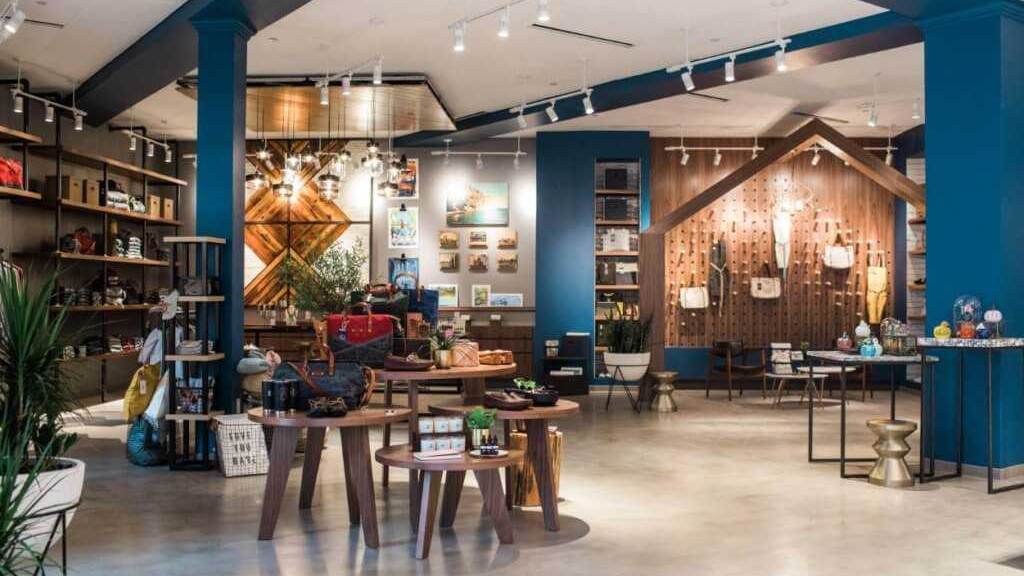 Is there a local store you would suggest to a visitor?
Rose & Loon is located at the Rosedale Center. The store celebrates the "maker movement" by lifting up the women and men who craft, design, cook, sew, mix, and do so much to fill the store with their passion and goods. Rose & Loon is dedicated to growing the makers' brands as they work to build their own business and sharing their unique stories with pride, passion, and purpose.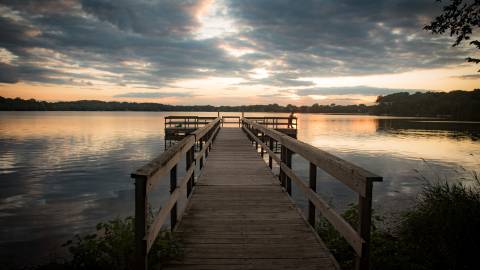 What Is A Destination Organization?
A destination organization is responsible for promoting a community as an attractive travel destination and enhancing its public image as a dynamic place to live and work.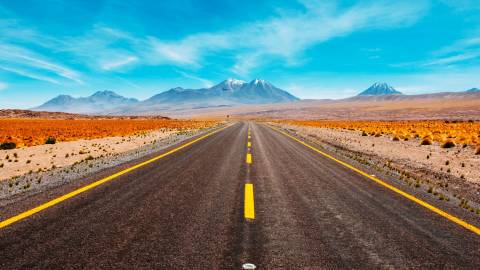 We are looking for destination marketers who want to share the hidden gems and off-the-beaten path things to do in their hometowns.